Dear Sir or Madam:
By way of introduction, my name is Nolyn Caldwell. I am a graduate of the Architectural Drafting Technician program from Vancouver Community College. I am currently seeking work in this field. I have a real passion for architecture. I started using Sketchup in 2006 to design residential and commercial structures as a personal interest. You can see these designs in an online ePortfolio at my web site, NolynCaldwell.com.
Over the past year, I used AutoCAD/Revit daily to produce floor plans, roof plans, reflected ceiling plans, plot plans, elevations, schedules, detail, assembly and section drawings. My work completed in the Drafting Technician program was primarily focused on residential, multi-family and commercial Structures. (See samples attached) These projects were comprised of the following methods of construction: wood frame, masonry and concrete. Skills required for these projects included using BCBC, VBBL, Beam span table, means of egress and CMHC. In addition, I have used Sketchup/Render[In], Revit and AutoCAD to render 3D models.
Ultimately, I wish to continue in the field of architecture and develop my passion within a company that will value my skills as a productive team member. If you have any questions, feel free to contact me by email.
Sincerely,
Nolyn Caldwell, ACU
Email:             nolynsemail [at] yahoo.com
Skills:
CAD – Proficient in AutoCAD, Revit and Sketchup to produce drawing such as floor plans, reflective ceiling plans, sections, elevations, detail, assembly, presentation, etc. (See samples attached) Ability to use VBBL, CMHC, RM-5, Means of Egress to gather necessary information. Skilled in 3D modeling and rendering with AutoCAD, Revit and especially Sketchup. Able to identify and place drawing symbols/annotation such as section/elevation markers, door/window tags, IP, Leaders, etc.
Drafting – Familiar with standard drafting conventions. Ability to draw manual drawings and sketch in 2D and 3D. Knowledge of orthographic projection, two/three point prospective and development drawing.
Architectural Drafting Design – knowledge of residential, multi-family and commercial buildings. Able to design floor plan layouts.
Computers – Capable of using Windows 8, Mac iOS, Microsoft Word,Outlook.
Construction – experienced in creating wood frame and metal structures such as sheds and decks. Familiar with most building materials such as screws, nails, 2×4's, OSB, GWB, CMU, Joist hangers, adhesives, etc. Capable of using building tools such as hand/electric saw, drill, sander, hammer, etc.
Math – Recent completion of Grade 12 Mathematics; topics such as Logarithm, algebra, trigonometry, series and sequences, etc.
Program Experience: (as of August 2015)
AutoCAD:      2 year
Revit:             8 months
Sketchup:      9 years
Render[in]:     3 years
Word:             5 years
Work: Experience:
Community Service – Teacher's aid, tasks include assisting students with woodworking projects, marking papers and teaching Sketchup. Length two years, 2012 – 2014.
Basic construction projects – Deck, dock, shed, roofing, general renovations.
Google 3D warehouse – Google earth models and Sketchup collections: Concept Houses, Concept Buildings, Geo Buildings at 3dwarehouse.sketchup.com. [LINK]
General landscaping – Cutting grass, planting trees and general labour.
Education:
Vancouver Community College 2014 – 2015:
Architectural Drafting Technician Program – 1 year, subjects include, manual drafting, 2D and 3D CAD using AutoCAD, Revit, Sketchup, working with VBBL, CMHC, RM-5 and Means of Egress.
Magee Secondary (High School) 2009 – 2014:
Drafting/Woodwork Grade 10, 11, 12 subjects include: Manual drafting, two/three point prospective drawing, building scale models and 3D Sketchup projects.
Vancouver Community College Math 12 (0893 – 0993) 2014 – 2015:
Subjects – Logarithm, algebra, trigonometry, series and sequences.
Accomplishments:
Grade 12 Graduate – Senior Matriculation
Grade 11 Most Improved Student Award 2013
Grade 9 Honorable Mention
Grade 8 Honorable Mention
Certifications:
Autodesk Certified User (ACU)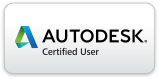 Reference:
Rob Ehler at rehler [at] vsb.bc.ca
Grade 9 -12 Drafting Instructor
Preferred Employment:
Architectural Drafting Technician – Full time